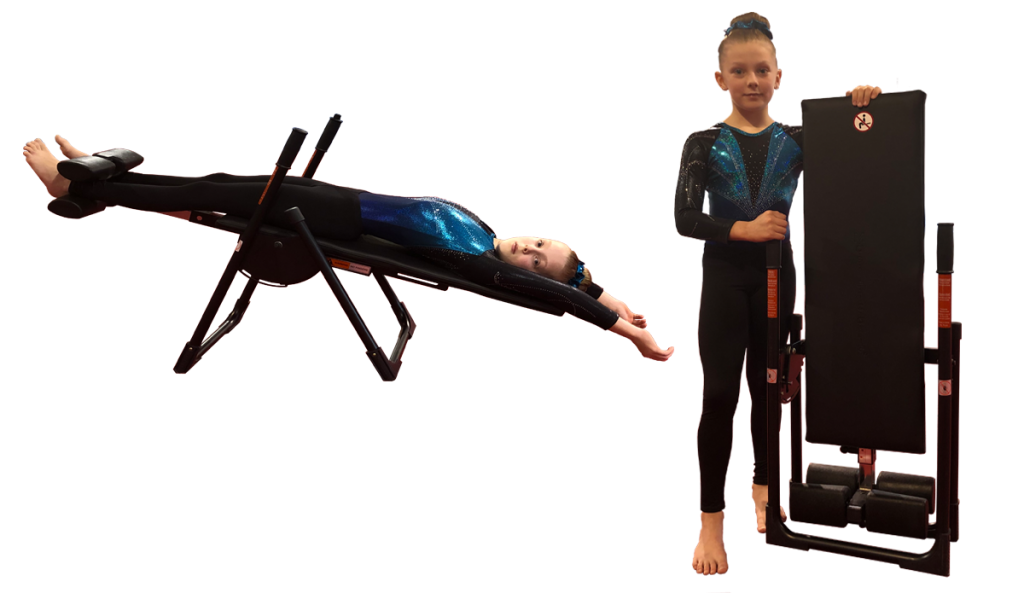 Professionally designed for well-being and comfort at home.
Amazing for Gymnastic Athletes that especially need decompression before and after a hard training session!
Foldable, Portable and Affordable!
Professionally designed for users all sizes up to 190 cm (6,3 ft) and 100 kg (220lbs).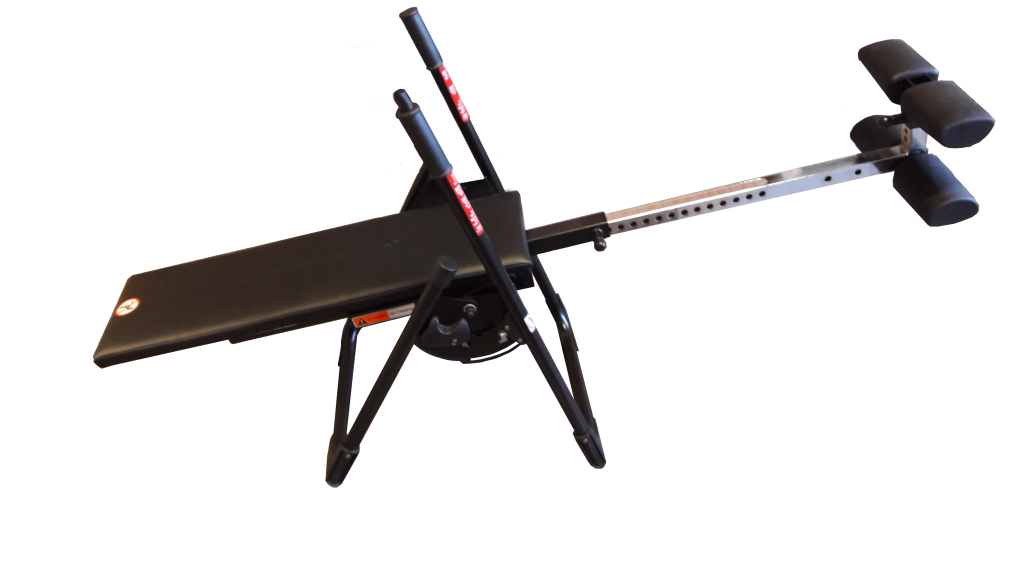 Model Mini-Mini - Illustrated by Brooke Shearouse
(Gymnast in training)
Specifications - Model Mini-Mini
Model Mini-mini
Color M3 black frame/stand with black backrest
Adjustable for body-heights from 120 to 190 cm
Max body weight 100 k/220 lbs.
Adjust to hights up to 190 cm / 6´3″
Maximum weight of 100 kg / 220 lbs

Dimensions:     Box: 109 x 50 x 21 cm (19 kg)
                         Mini-Mini in Folded Position: Height 117 cm, width 46 cm, depth 20 cm (17 kg)
Note: As with any therapy equipment, you should consult your physician before regular use.
We reserve the right to make changes to the design and specification without notice.
Interested in buying your Mastercare table?